2021 San Jiu Tie - Winter Celestial Moxa Patches for spring ailments
Dear doctors and friends of Bema,
Winter officially starts from this November to next March. As everyone is busy wrapping-up for the year-end and preparing for the holidays, a gentle reminder that the first day for Winter San Jiu Tie is coming up in a month on Dec. 21. 
San Jiu Tie helps to regulate the immune functions to address and prevent common "cold" conditions, reinforcing and maintaining the effects of Summer San Fu Tie. This year, the San Jiu Tie application dates are as follow: (12/21, 12/30, 1/8). We recommend you prepare for it as early as possible. Inform your SFT patients to continue their treatment with the SJT celestial moxa patch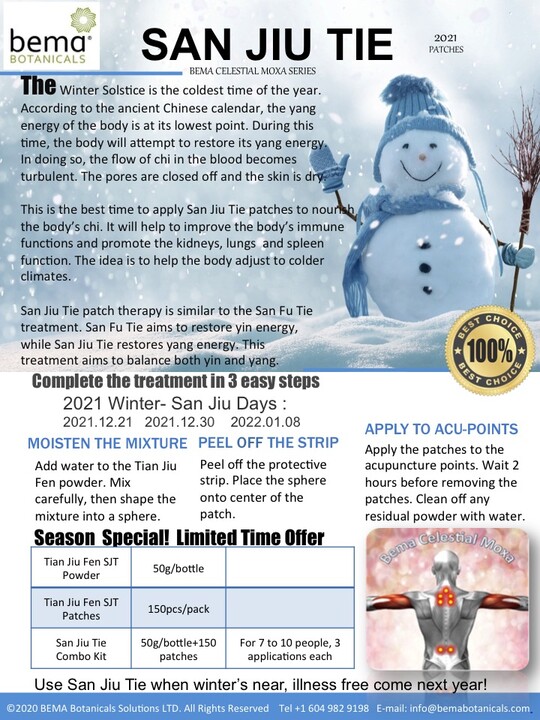 Nov 20 - Dec 06, 2021
You can receive a FREE San Jiu Tie promotional poster when you order one set; if you order 3 or more sets, standard local shipping is FREE.
 (Delivery to other areas will receive the equivalent amount discount.)