Bema 2021 San Fu Tie is starting now!
San Fu Days Schedule:
July 11, 2021
July 21, 2021
August 10, 2021
The Chinese medicine San Fu Tie service has gradually expanded over the past few years. We are thankful to the doctors and friends of Bema that have recommended and promoted this product to others, enabling more people to understand the benefits of San Fu Tie. According to past experiences, having posters placed early in your clinics will help your patients better plan for appointments and allow you more time to prepare needed materials. This should help maximize the number of patients you can accept this summer.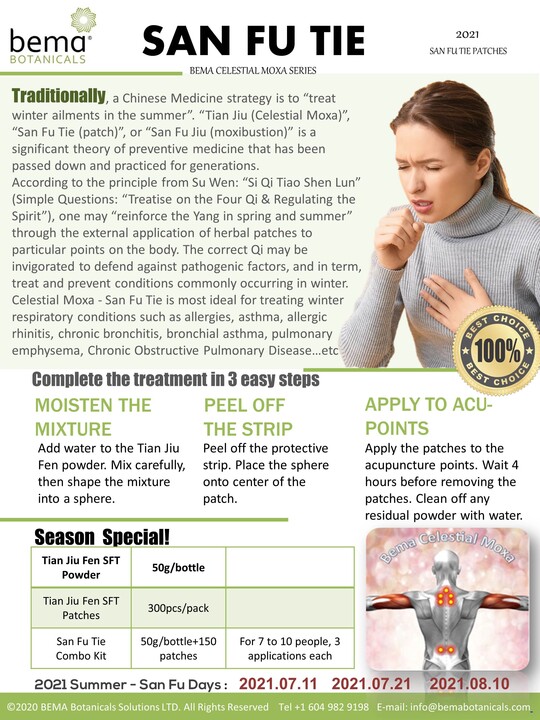 Kind Remarks:
In order to help practitioner to remind their patient, BEMA had provided information card in every celestial moxa patch kit. On the information card, general recommendations are printed. Please remember to go over those recommendations and answer any questions from your patients. It is recommended to let the patient sings a consent form for the treatment of moxa patch and that the patient have acknowledge the information written on the card.