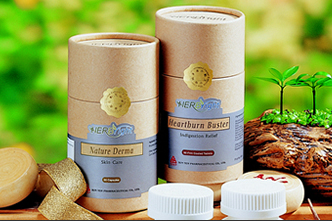 Sun Ten HerBright
New Concept of High Quality Natural Herbal Products You Can Trust for Good Health and Brighter Life...
HERBright products are selected from popular traditional Chinese herbal formulas plus single herbs for additional enhancement to target specifically for common chronic ailments, such as Acne & Pimples Care, Constipation Care, Gastrointestinal Disorders Care, Joint & Muscle Care, Nasal Congestion Care, Rejuvenation Care, Sleeping Disorders Care, Stomach Flu & Diarrhea Care, Stress & Anxiety Care, and Women's Monthly Care. TCM concept is a gentle treatment using combination of natural herbs to regulate the body imbalance for a total recovery and general well - being. HERBright products are safe to use as a long term preventive and health maintenance.
HERBright series are designed as self-reliant complementary alternative care for common and chronic ailments. All the products are produced under modern GMP certified facility; with strict quality controls starting from carefully selected and identified herbs. HERBright products have been tested for pesticides, heavy metals and microbiological contaminations.
Natural & Safe
All natural herbs, do not contain any animal ingredient
Pesticides, heavy metals & microbiological contaminants tested
Do not contain aristolochic acid herbs
Simple & Comprehensive Approach
Easy-to-administer coated concentrated tablets and capsules
Combining ancient wisdoms with modern technology
Gentle treatment by regulating imbalances
Quick targeting on the specific areas of physiological problems, and enhanced with closely related symptoms to help with body-mind-spirit balance.
Advanced Scientific Technology
Innovative manufacturing process with modern production equipment
HPLC analysis to ensure product consistency
GMP and ISO 9000 certified facility
The items of HERBright series that we imported for Canadian markets have all been granted with a NPN (natural product number) by NHPD (Natural Health Product Directorate) of Health Canada.

Traditional Chinese Medicine used to improve sleeping quality, calm spirit and relieve irritability. NPN : 80015580

Traditional Chinese Medicine used to relieve constipation due to heat and promote bowel movement. NPN : 80020474

Traditional Chinese Medicine used to control diarrhea and to harmonize digestive functions. NPN : 80022583